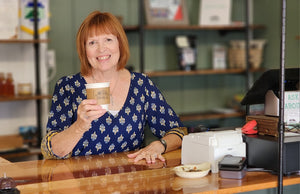 Hilltop Packs Coffee Shop co-owner/manager announces retirementBy Steve CarrettAfter an eventful few years of serving as manager and co-owner for Hilltop Packs Coffee Shop in Waynesburg, Bridget Vilenica will serve her last customer on Thursday, Aug. 31, before officially retiring. The lifelong area resident, who resides in Clarksville with her husband of 31 years, recently announced her retirement."It will be bittersweet saying goodbye to the customers and co-workers who have provided me with so many wonderful memories and stories, but I am ready to call it a day," she said. Bridget's path to the coffee shop began with her education...
---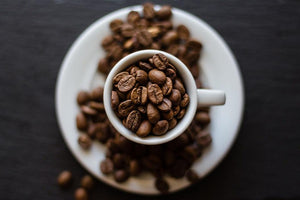 Enhanced flavor: Fresh roasted coffee has a more robust and complex flavor profile. This is because coffee beans contain oils that are released during roasting, and these oils quickly begin to deteriorate after the roasting process. Fresh roasted coffee has a more full-bodied taste that is distinct when used within the first 6-8 weeks. Greater aroma: Fresh roasted coffee has a much stronger aroma. This is because coffee beans release gases during the roasting process that create a rich and distinctive aroma. Fresh locally roasted coffee beans are known to have a stronger aoma that can fill a room. Higher quality...
---
Hilltop Packs honored with McCracken Legacy Award Written by Creative Content Writer Steve Barrett Hilltop Packs LLC and Hilltop Packs Coffee Company were awarded the 2022 McCracken Legacy Award during the Greene County Chamber of Commerce's recent annual banquet. Melody Longstreth, Chamber executive director, said this prestigious award is presented to a Greene County business or organization that has demonstrated ambition, profitability, growth, sound business planning, customer satisfaction and management of people. The business or organization also demonstrates commitment to social responsibility and exemplary community involvement, as well as a positive social and/or economic impact on the community and exemplary...
---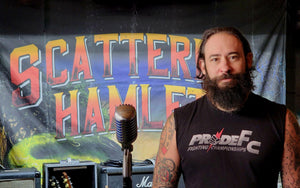 Rock badass proud to call Greene County homeBy Steve BarrettCreative Content Writer, Hilltop Packs LLCGreene County not only has its share of creative businesses, but is also home to countless creative individuals who, through their own talent, initiative, hard work and determination, are making a name for themselves in their respective fields.One of those creative minds belongs to local native Adam "Joad" Corwin, lead singer and guitarist for Scattered Hamlet, a band with a long and interesting history, a band that has toured across the nation, has released a great deal of music and continues to rise in popularity.Adam, whose...
---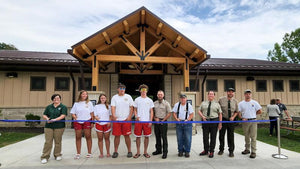 Officials commemorate Ryerson Park's new pool complex, solar arrays By Steve Barrett Creative Content Writer, Hilltop Packs, LLC State and local officials gathered this morning at Ryerson Station State Park in Wind Ridge to commemorate the official opening of the park's new pool complex and celebrate the new solar arrays that shade the pool parking area and generate electricity for the entire facility. A ribbon-cutting ceremony was held outside the pool complex entrance to recognize the opening. Among those speaking during the ceremony was Cindy Adams Dunn, secretary of the Department of Conservation and Natural Resources. In her comments, Dunn...