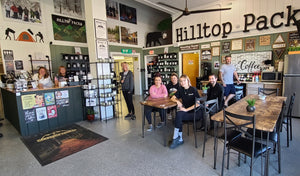 Local Coffee Roastery & More
Greene County's only Coffee Roastery! We take ethically sourced coffee beans from around the world and roast them fresh, right here in our little southwestern corner of the Pennsylvania.
Read more about us
Greene County PA's Only Coffee Roastery
Love stale coffee? Of course not! That is why business partners Ben McMillen and Bridget Vilenica are excited to be bringing a Coffee Roastery to Greene County! Buy whole bean, ground coffee, and even coffee pods (k-cups) within days of it being roasted. It doesn't get any fresher than that!

What is a Coffee Roastery. All coffee is roasted before being sold to consumers, often in large factories before being shipped to your local grocery store hundreds of miles away. Now, with our Coffee Roastery, you will have the option of enjoying FRESH locally roasted coffee! (Did we mention 'fresh'?)

Giving back. We love coffee! However, we are equally as passionate about our local community and always looking for ways to give back.
Coffee Scented Candles
Other scents availabe as well. All locally made in Waynesburg PA. Available in person in our retail shop.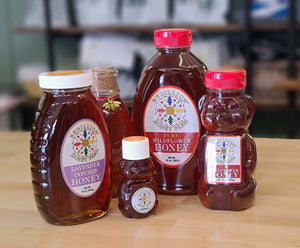 Local Honey!
Nothing beats local honey. Stop in and ee our selection. Available in-store only.
Fundraising
A big part of our business is fundraising! Contact us for details on how we can help your organization.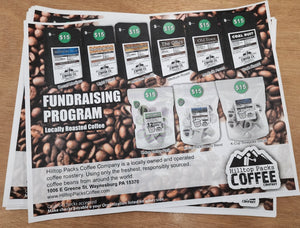 Hilltop Packs Coffee Swag
Coffee Corner News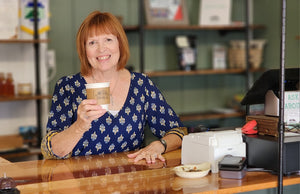 Hilltop Packs Coffee Shop co-owner/manager announces retirementBy Steve CarrettAfter an eventful few years of serving as manager and co-owner for Hilltop Packs Coffee Shop in Waynesburg, Bridget Vilenica will serve...